"We didn't realise we were making memories, we just knew we were having fun!"
AA Milne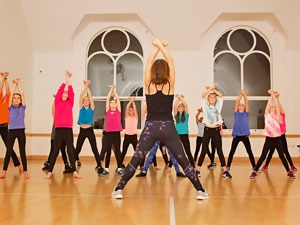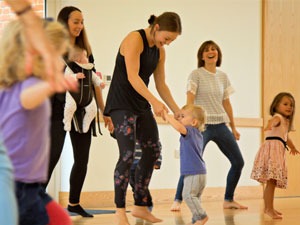 We quite like a song and dance
Every other year we run the biggest event in the Star Steppers calendar… The Star Steppers Show! Our next big show will be in 2022 at the Harlequin Theatre, Redhill. The majority of our members perform in this event – it is such a great opportunity to showcase your singing and dancing for the term.
The show is absolutely, completely and utterly, incredibly awesome and mad in equal measure! Every show is made up of…
– hundreds of excited and brave young people
– mountains of musical tracks
– oodles of gorgeous costumes
– a whole host of stunning props
– heaps of beautiful scenery
– and thousands of big smiley faces!
For anyone who has been a part of it all, you will know too well how much the children take from the experience. When the children are collected from stage door after the show they are positively glowing with pride and confidence. Here is why Star Steppers place huge emphasis on performance opportunities…
Risk Taking
The more risks and challenges we take on in our formative years, the braver we become in our adult lives. To stand up and dance, speak or sing in front of 500 people is something that prepares them for all kinds of future challenges.
Discipline
Being a part of something so big requires a huge amount of self-discipline. Up in front of an audience they must remain focussed and it is over to them to put on a good show! They are also given the independence to make positive decisions for themselves.
Social Skills and Friendship
The children not only take more responsibility for themselves both on and off stage but they also find themselves looking out for others and developing important social skills. From helping someone button up a costume, to caring for a friend who may be a bit nervous or entertaining each other backstage. It's a wonderful opportunity for them to interact with other children in a different environment. When you face challenges with others it brings you closer together.
Goal Setting
Having things to work towards and aim for, gives us a huge sense of accomplishment when we finally achieve what we set out to do. Giving your child goals and helping them to reach them is hugely beneficial in their development.
And of course – The Applause
To make an audience laugh or applaud is such a rewarding thing. We love seeing the kids faces when their jokes finally get a laugh from a big crowd of people! From a young age we are clapped by our parents – it is engrained in us that when people clap we have done something good so when 500 people applaud you it feels good. Also the actual act of clapping generates a huge amount of energy and the atmosphere is electric for everyone present.
Next Show?
June 2022, we do them every 2 years 
Are there any other performance opportunities
Last year Star Steppers took part in over 100 performances from The East Surrey Dance Festival to school fetes. This combined with end-of-term shows means there is plenty of opportunities for students to sing, dance and act on stage.
What Theme are the shows?
These change each show but in recent years we've covered Disney, Night at the Movies and Musicals. In short, imagine several hundred costumes lighting up the stage with the biggest smiles you've ever seen.
Want to talk about performances?
We'd love to talk about Defying Gravity to ensure you are left with a fantastic Memory and certainly, most definitely would ask that you Don't Cry for Me, Argentina